Most people don't think about their outdoor lights in the winter. Landscape lighting has many advantages, but it may be done differently in the winter compared to the summer. You can still get the same enjoyment out of your outdoor living space during the winter months, and you'll undoubtedly want to avoid any potential dangers resulting from neglecting your outdoor lighting.
Winter is a stressful time of year. The temperature is dropping, the days are getting shorter, and the snow is forming. The fun and pleasant part of the fall season is long gone; now, you must endure another three months of winter to see another spring.
Reaching out to Georgia Lightscapes, a premier outdoor lighting company will help you make the most of your outdoor spaces in the winter months. Winter is a great time to get outdoors, but it can also affect your outdoor lights. If you don't use the proper precautions, the winter weather can compromise your lighting and increase energy costs.
How Winter Effects Your Outdoor Lights Efficiency
Decreased Daylight Hours
Winter is a magical time of year, but it can also be a pain in outdoor lighting. The days are shorter, so you have less daylight time to enjoy your lights. Also, cold temperatures can freeze your outdoor lights and cause them to lose effectiveness. Winter is the time of year when many homeowners are tempted to leave their outdoor lights on all night. After all, why bother turning them off when there's less light anyway? But keeping your lights on at night can impact their efficiency and longevity.
The more you know about how winter affects outdoor lights, the better able you'll be to care for them properly so they'll last as long as possible. There are fewer daylight hours during the winter months than during other seasons. This means that your solar lights will produce less electricity during this time of year than at any other time of year.
Freezing Temperatures
Freezing temperatures may damage some types of light bulbs or even make them explode if they are used in low temperatures. Most LED bulbs are not affected by freezing temperatures since these bulbs do not use filament technology. The LED bulb does not get hot enough for it to overheat or cause any damage to the bulb itself.
However, you should keep an eye on your LED bulbs to ensure they do not break. Cold weather can cause LEDs to crack or shatter if left outside for too long without being turned off or covered with snow or frosted water. Freezing temperatures don't affect the efficiency of your outdoor light. Your bulbs will still light up when they reach their total capacity and can stay lit for hours without any problems whatsoever. However, some other factors affect your lights' performance – snow and wind being two of them.
Turn off any unnecessary lights whenever possible. If you don't need your yard lit up all night long, turn off your outdoor lighting when it's not needed so that it won't strain itself trying to stay on at full brightness while the temperature drops below freezing.
Snow Covers the Lights
Winter can be a challenging time for your outdoor lights. Snow covers the lights, and cold temperatures make it difficult for them to work as efficiently. But don't worry — there are ways to keep your outdoor lights working well through the winter. Put a cover over your light fixtures. This will help protect them from snow and ice buildup. If you have automatic lights, consider putting covers on those as well — they'll still turn on when someone walks by, but they won't get damaged if they're covered by snow or ice.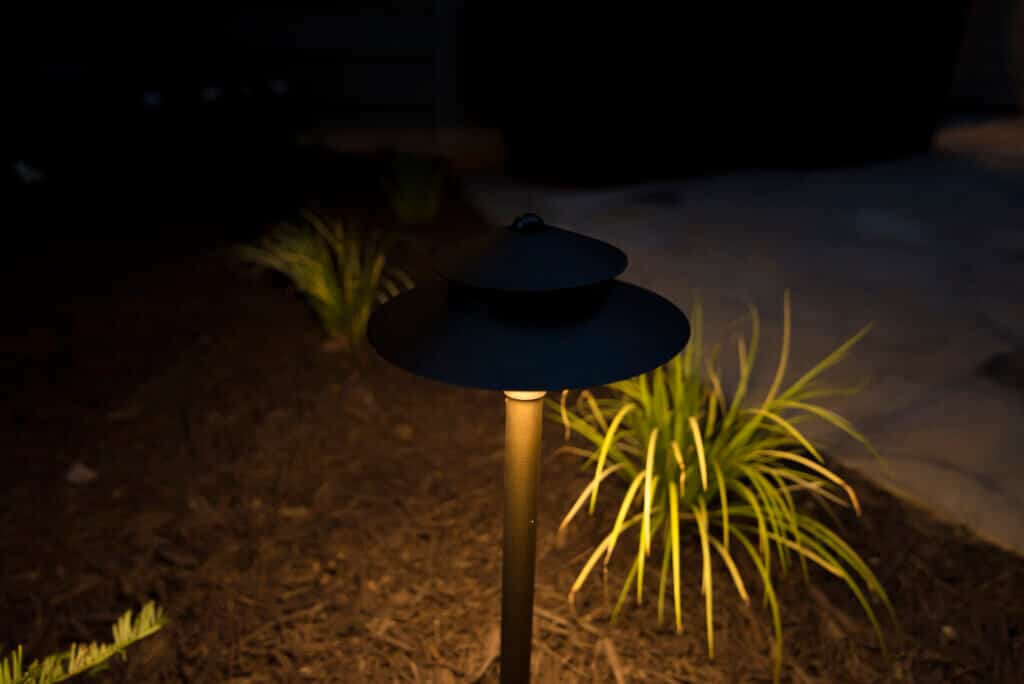 Does Winter Affect Your Outdoor Light Efficiency?
Yes, winter can affect your outdoor lights. The biggest reason is that the sun goes down earlier in the evening. You'll have to turn on your lights manually if you don't have an automated system. The other thing during winter is snow and ice build-up on your outdoor light fixtures. When this happens, it makes it harder for light to get through and illuminate the area where you want it to go.
Automate As Much of the Lighting as Possible
Using a timer or motion detector will allow you to automate as much of your lighting as possible during the winter months so that you don't have to worry about remembering when to turn them on and off each day. It will also save money because you won't need to use electricity to run them all night long if they are only needed for a few hours each night. You can also automate them so they come on at dusk or before sunset, depending on how early it gets dark in your region of choice each evening during winter.
Use Motion Sensors Wherever It Makes Sense
Motion sensors are great for security purposes, but they are also helpful in saving energy. If you have an area with a lot of foot traffic during the day and very little at night, consider installing motion sensors there. This will allow you to turn off your lights automatically when no one is around, saving money on electricity bills and extending the life of your bulbs and fixtures.
Need Assistance With Your Outdoor Lights? Call Us Today!
Well, there you have it. When choosing outdoor lights for your home, there are many things to consider. You can help prevent damage to your home's electrical system or the environment by staying within the parameters of wattage and voltage on your outdoor lights. Georgia Lightscapes knows how to get the most out of your outdoor lighting during winter.