There are many advantages to installing outdoor lighting in the winter over the summer. Georgia Lightscapes can help you select and install quality outdoor lighting that will add beauty and value to your home. Landscape lighting can accent a landscape, display holiday décor, or mark landscape features such as walkways or stairs. The right lights won't just make it easier to decompress after a long day, they'll also help reduce crime in your neighborhood. So if you're looking for year-round curb appeal and functionality improvement, get started with an outdoor lighting project this winter.
Why Winter Is A Great Time To Install Outdoor Lighting
Winter Is Dark
The days are shorter, and the nights are longer during the winter months. This means it's easier to see your new outdoor lighting system at night and appreciate its beauty. You may have noticed that the daylight hours get shorter as the year progresses, and it makes sense to take advantage of this natural phenomenon by installing lights that will help you make the most of your evenings.
Experience the Beauty of Winter
If you're tired of seeing bare trees and brown grass through your windows while it's snowing outside, don't worry! There are lots of ways to bring nature inside during these cold months. Add some greenery or flowers inside your home, hang some curtains or blinds in front of the windows and enjoy!
The other reason many people love winter is that it's so beautiful. The snow covering everything in sight creates a white canvas on which your home can shine even brighter than usual! If you want to enhance your curb appeal this winter, why take advantage of this opportunity by adding some lighting around your house? It doesn't matter what type of home décor you want to create – whether traditional or modern – there are many options available for different styles of homes. One thing that remains constant is that these lights can make a difference when creating a cozy atmosphere at night.
Avoid the Winter Blues
The winter months can be a depressing time for some people. So much so that it's even been dubbed Seasonal Affective Disorder (SAD). The lack of sunlight can make you feel unmotivated and listless, but you'll enjoy longer days and beautiful evenings year-round by adding lights to your yard.
Get a Jump On Warmer Weather Activities
Winter is a great time to add outdoor lighting because there's less activity in the yard during these months. If you're planning on hosting an event or party in your yard this summer, installing outdoor lighting now will provide ample time to enjoy it at its best.
Safety
Outdoor lighting makes your home more inviting and helps keep guests safer when walking up your driveway or entering your backyard after dark. Pathways and walkways are much easier to navigate when illuminated by decorative lights rather than pitch-black darkness!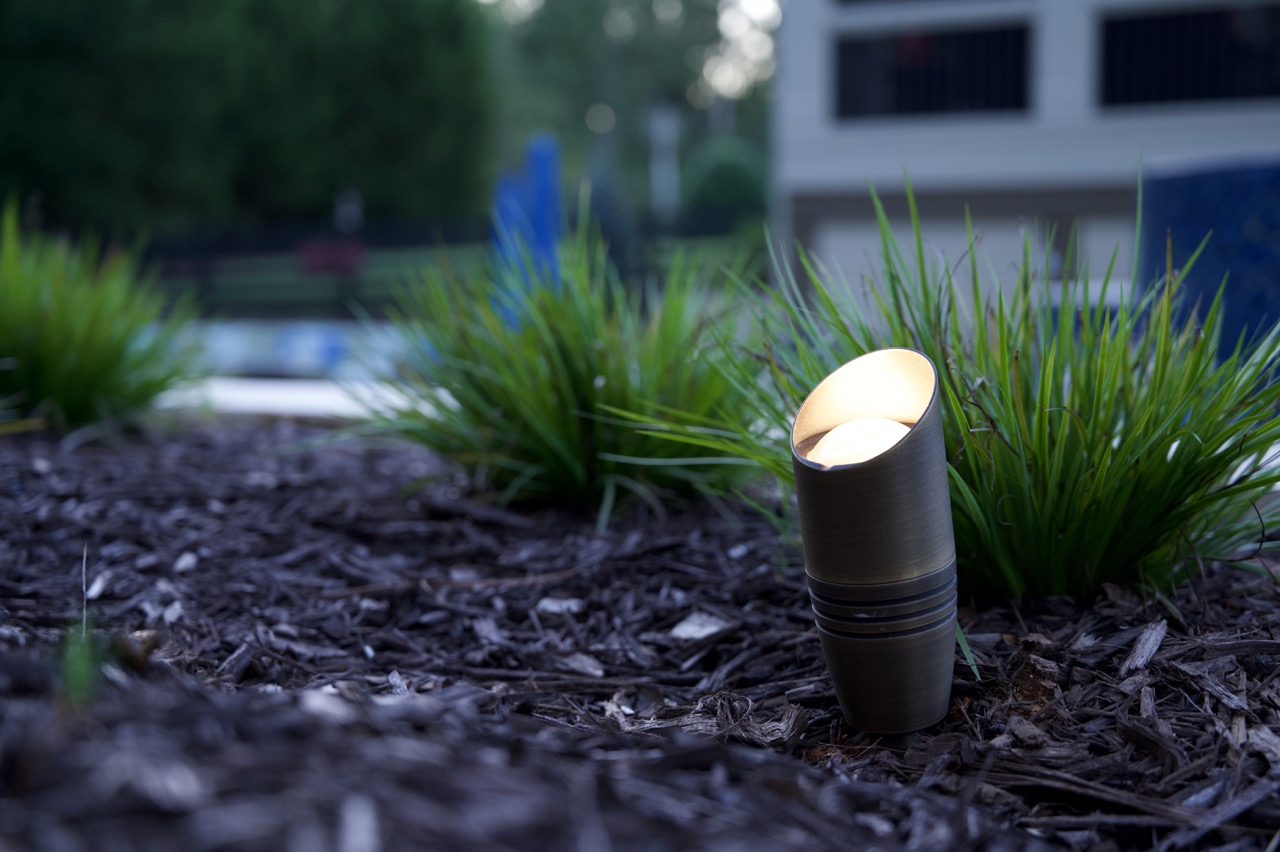 Admire Your Yard From Inside Your Home
In the winter, it's easy to take for granted your landscaping and yard. However, once the weather warms up, you can better appreciate all that hard work you put into creating a beautiful landscape. It's also lovely to sit inside your home and admire the work done on your property while keeping warm by the fire or under blankets.
Extend Your Day With Outdoor Lighting
With fewer hours of sunlight available in winter, it can be difficult to enjoy your outdoor space after dark. One way to fix this issue is by installing outdoor lighting that allows you to extend your day and stay out later than usual into the evening hours. This will allow you to enjoy your home more often and extend your enjoyment of its beauty throughout the year instead of just during warmer temperatures when everything blooms!
Easier To Find an Outdoor Lighting Specialist During Winter
During the winter months, there's less competition for local lighting specialists. It's much easier to find experts to help you with your project. This means that you can get started with your project sooner!
Less Landscape Disruption
In the winter months, fewer plants and flowers are in bloom, so there's less disruption of the landscape when installing new outdoor lights. You don't have to worry about disturbing the flower beds or plants in your yard during colder months because they aren't growing as much during this time of year!
Improve Winter Curb Appeal
Winter is one of the best times of year for adding curb appeal — especially if you live in an area where snow covers up some of the less attractive aspects of your property (such as overgrown hedges). New exterior lights make your home look more welcoming, even when it's cold outside!
Need Outdoor Lighting? Call Us Today!
Georgia Lightscapes is a full-service outdoor lighting company. We pride ourselves on having the resources and equipment to do it all. Regardless of what you need, we have the expertise to ensure you are well taken care of.