When it comes to exterior lighting for your home there are many things to consider. What do I want my lighting to illuminate? Is it functional and practical? Does it raise the value of my home? There are many reasons why homeowners add lighting. Besides functionality, many just like the aesthetics that exterior lighting can create. Here, Georgia Lightscapes discusses a few artistic ways to use exterior lighting for your residential home.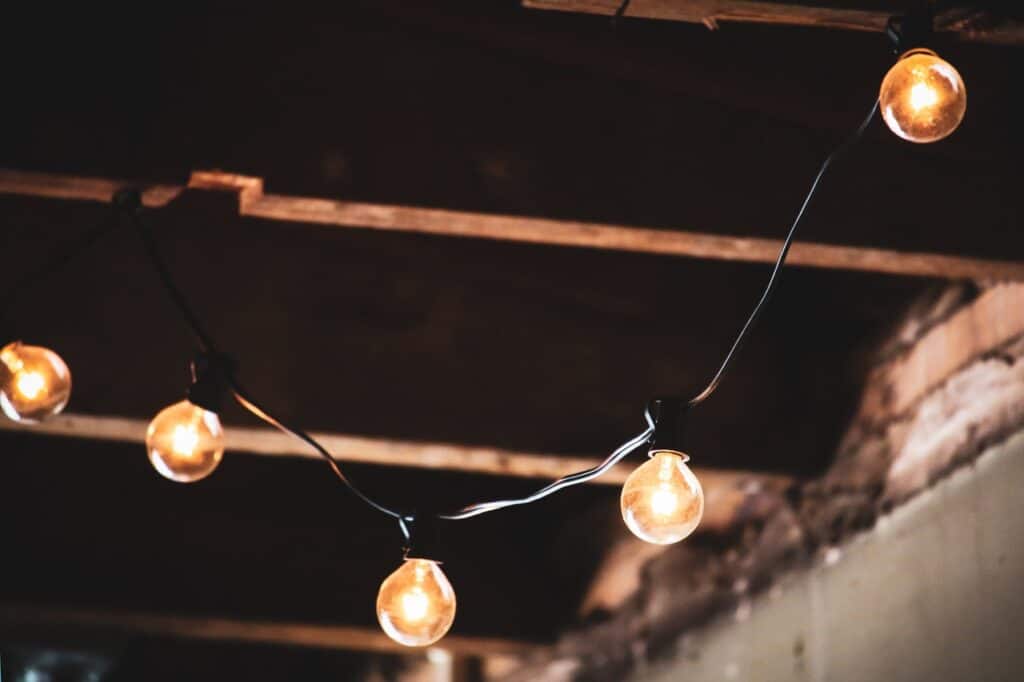 Exterior Lighting Ideas To Consider:
String Patio Lights
The first artistic idea to consider is the addition of string lights. The soft glow and exposed bulbs of overhead string lights bring a retro vibe to any patio. Because these lights create a warm and welcoming environment, they are perfect for homeowners who often entertain family and friends.
Exterior Landscape Lighting
Your landscaping is already artistic to your home, so why not show it off? By illuminating your plants and flowers, you can easily create a gorgeous environment in your own backyard. Spotlight fixtures turn any plant into a work of art and give your yard those extra vibes you've been trying to create.
Light Garlands
Have you ever used Christmas lights beside the holiday? White Christmas lights are beautiful to utilize throughout the year. Get creative with your light garlands. Try wrapping them around trees, beams, posts—any vertical or horizontal element in your outdoor space. You'll create a unique, customized glow. This is especially great for parties because it can widen the amount of entertaining area.
Stairway Lighting
If you have stairs in your backyard leading to a pool, then stairway lighting should be a part of your exterior lighting design. Stair lighting allows you, as well as guests, to safely walk down the steps and avoid a potential fall. Adding stair lighting is not only practical but can make a pool area look artistic when color is added.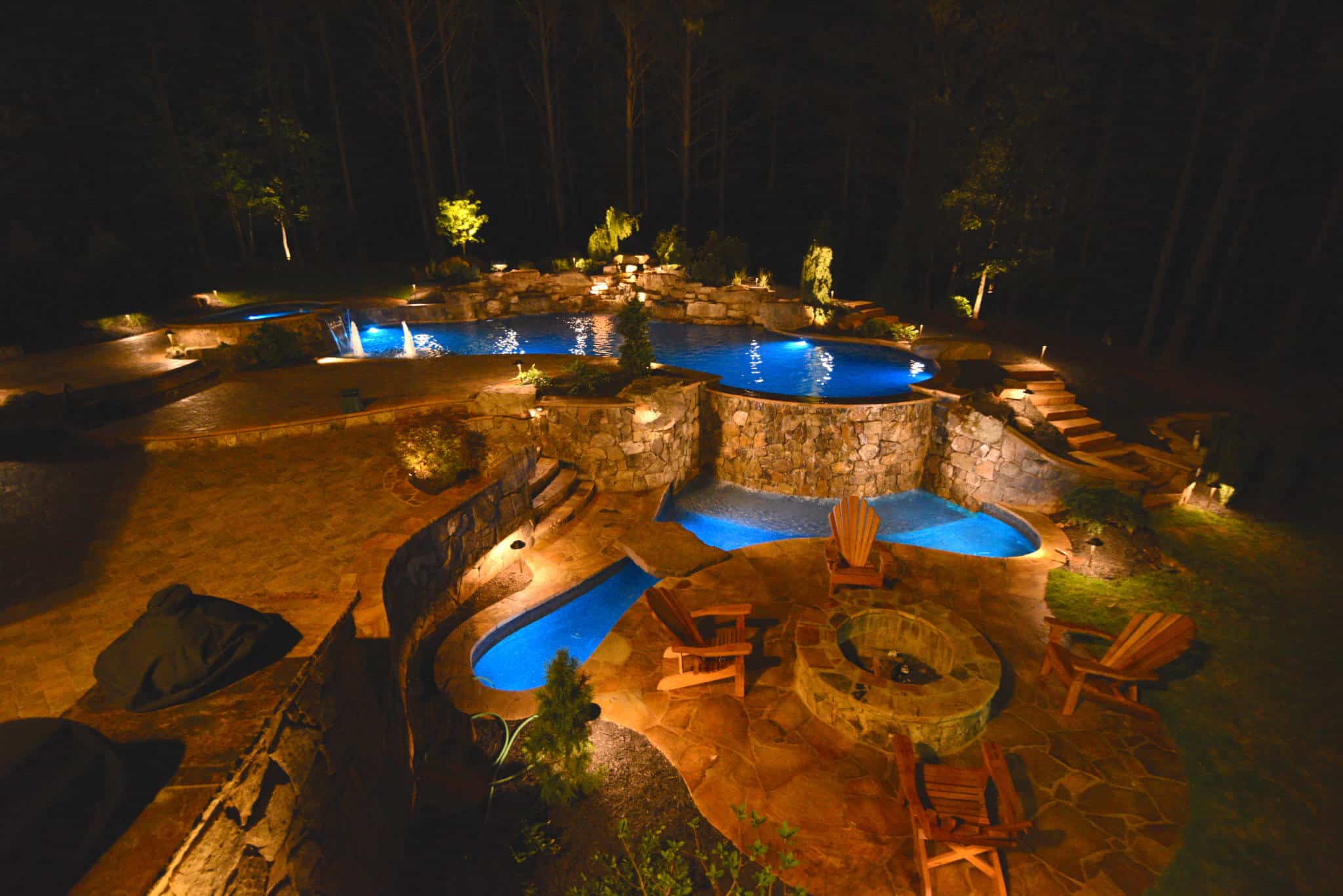 Water Feature Lighting
If your home has a fountain, pond or other water feature, lighting the area from below or even within the water is a beautiful way to create a central focal point for your yard using an existing feature. Discuss with one of our technicians the best options for you home.
Candle Lighting
Using a classic shade and candle-shaped bulbs, candle lighting can create an old-time, romantic atmosphere in your yard. They make stunning artistic outdoor lighting fixtures when hung from a tree branch or displayed on an exterior wall.
Shadow Lighting
The contrast between light and shadows can be just as artistic as exterior lighting itself. By placing spotlights close to your foundation and catching the edge of your home's features with the light, you can create detailed shadowed patterns that are sure to capture your guest's attention.
Looking For Exterior Lighting? Call Us Today!
Georgia Lightscapes is a start-to-finish lighting installation company. We provide outdoor lighting solutions for Metro Atlanta and most of Georgia. Our complete outdoor lighting services include design, installation, and superior service to help you in every way we can. We want to build a long-term relationship with you while providing you with excellent outdoor lighting to give you every opportunity to make memories outside with your family and friends – regardless of the hour! Reach out to us with any questions you may have about this process.