The sun goes down, but the fun doesn't have too. There's nothing like enjoying a beautiful evening outside when it's warm and dark. But at some point, the sun does go down, and if you don't have proper outdoor lighting, you'll miss out on all the fun.
Here at Georgia Lightscapes, we specialize in helping you deal with these pesky problems by providing a wide selection of outdoor lighting options to address any issue you might face. From simple exterior porch lights to intricate landscape lights that illuminate your entire yard, we can help you discover the perfect lighting solution for your property – whatever it takes to improve your outside living space.
But let's say you want a custom light installation specially designed for you. No problem! Our lighting industry specialists will happily sit down and brainstorm with you to create a design that meshes perfectly with your specific needs. We'll listen to your concerns and desires, using our decades of industry wisdom to bring everything together in an inspiring design that truly brings out the best in your property.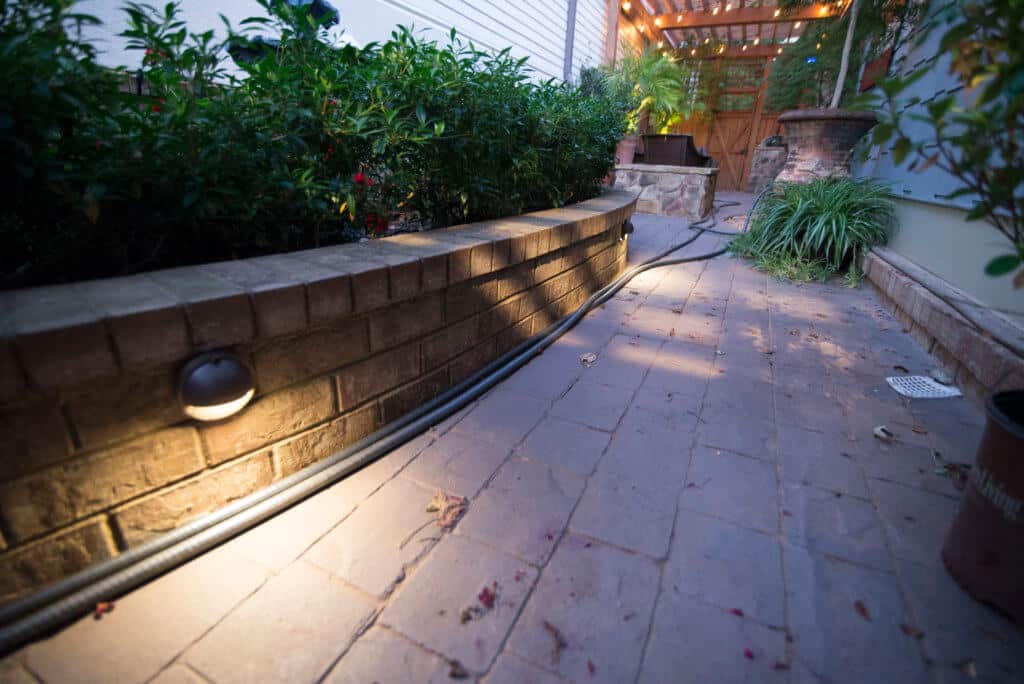 Outdoor Lighting To Consider
Overhead Lighting
Overhead lighting is ideal for illuminating pathways and walkways leading up to the front or back patio doors. Outdoor lamps come in all shapes and sizes, so if you want something that looks like it belongs in an old European village, you'll have no problem finding one! Creative outdoor lighting can create a romantic atmosphere for hosting dinner parties or enjoying an evening out with friends.
Wall Lighting
Wall-mounted outdoor lighting provides a more intimate look than overhead lighting, but there are many different styles and types available depending on what look you want to achieve for your outdoor space. Wall-mounted lanterns can be hung from the ceiling or placed on tables and walls near seating areas.
Yard Lighting
Yard lighting can create the perfect ambiance for entertaining or relaxing outside. A single light on the back of a deck or each side of the patio can provide soft, ambient lighting that makes it easy to see without being too bright. Many homeowners prefer string lights because they are easy to install, inexpensive, and weather-resistant. String lights come in many different styles and colors to find exactly what you want. You can even use them indoors during the holidays!
Pathway Lighting
Pathway lighting adds security while creating an elegant atmosphere when walking through your yard at night. When properly installed, pathway lights create an inviting path from your front door to your driveway and illuminate walkways throughout your property. Pathway lighting adds safety and makes it easier for guests who may be unfamiliar with your yard at night.
Porch Lighting (Upon Request)
A porch light can help you see better when entering or exiting a house, and it's also an excellent way to deter would-be intruders. Porch lights come in many styles, including modern and traditional, and you can even find solar-powered ones that don't require wiring . This service is usually on a per-request basis by customers. If interested, be sure to ask your lighting technicians about available options.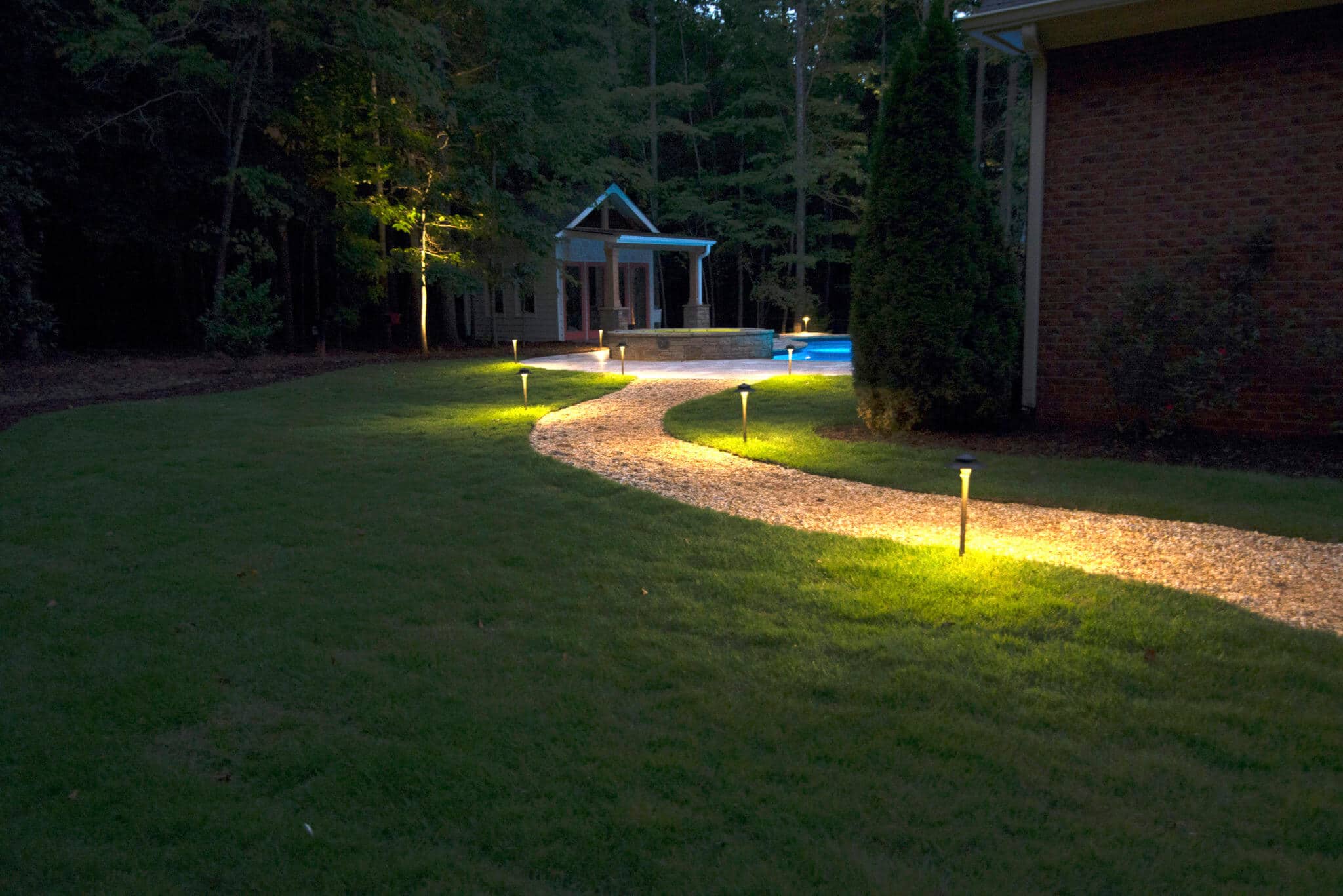 Patio Lighting
Patio lighting should be bright enough for entertaining but not so bright that it shines into any windows of nearby homes. If you have trees or other obstructions around your patio, consider using ground-based spotlights that point up into the trees rather than floodlights that shine across an entire lawn area.
Landscape Lighting
Outdoor landscape lighting adds ambiance to any yard, whether a large backyard or a small patio. Landscape lights can highlight plants and trees, create paths through the garden and illuminate walkways and patios. They're also great for illuminating entrances to garages and other outbuildings. If you're planning on entertaining friends at home this spring, consider installing outdoor lighting around your home's perimeter so guests can easily find their way around your property after dark.
Step Lights
Step lights provide safety at night by making sure that anyone walking outside will be able to see where they're going without having to rely on other forms of illumination like flashlights or smartphones with their flashlight on.

Get Started Today
Outdoor lighting is a great way to get the most out of your patio and garden space. It can create a relaxing environment where you can sit back, relax and play games with friends or family.
You're preparing a party, and all your friends will be coming over. It's spring, after all. And what's the best way to make your house look like something out of a magazine? It's simple. Illuminate your patio with outdoor lighting this spring! Come visit us at GeorgiaLightscapes.com for all your outdoor lighting needs.