There are many benefits that come with LED lighting. LED lighting is the smart choice for homeowners because it is cost-effective and saves energy. Did you know LED lighting can save you hundreds of dollars in electricity costs over the years? It's easy to see why many homeowners love Energy Star qualified LED landscape lights. Although it can be hard to choose a good brand and model, there are some key points that everyone should pay attention to ensure that you get a quality product for home improvement.
LED lighting is increasingly becoming a popular choice for homeowners looking to upgrade the look and feel of their homes. Not only are LED lights an excellent way to improve your property's aesthetics, but they also have a variety of practical benefits that can save you money and make your life easier in the process.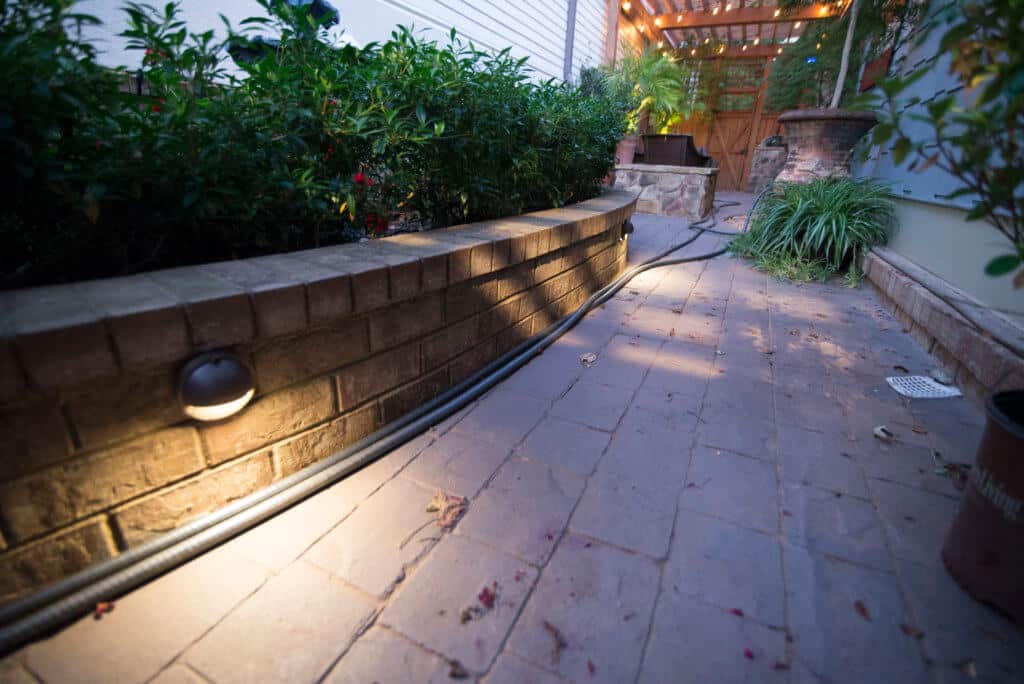 Benefits Include:
Energy Saving
When it comes to upgrading your home, there are a lot of changes you can make that are both useful and aesthetically pleasing. One of the most cost-effective upgrades you can make is updating your home's lighting in and around. There are many different types of lights you can use, but if you want to save money and get a sleek look at the same time, you should consider going with LED lights.
One of the best things about LEDs is they use less energy than traditional incandescent bulbs. Using less energy means that not only will they be able to reduce your electricity bill, but they will also last longer than other types of bulbs. If you have outdoor lights that run almost constantly through the night, this can add up over time.
Hassle-Free Maintenance
One of the most significant advantages of LED lighting is that it's easier to maintain than traditional bulbs. You don't have to worry about replacing them very often if you choose good-quality products from a trusted brand. They also tend to last longer than other types of lights, so you won't have to worry about your porch or garage lights going out while you're away on vacation.
Long Life and Durability
High-quality LED lights are known for their long life and durability. Standard incandescent bulbs have around 1,000 hours, while standard fluorescent bulbs have a lifespan of approximately 10,000 hours. LEDs can last up to 50 times longer than that, with a lifespan of up to 50,000 hours resulting in less wasted money on replacement bulbs because they have burned out. It also means more time enjoying your far-reaching illumination without having to keep track of its maintenance needs constantly.
Environmental Benefits
LEDs are perfect for the environment because they don't use as much energy as regular bulbs. They also last longer, so it saves you money on replacements. Also, if an LED bulb does break, it doesn't release mercury into the air like fluorescent or CFL bulbs do when broken, which makes them safe for children and pets around your home too!
Add Character To Your Garden
Add a touch of beauty to your yard or garden with LED lighting. In addition to adding a decorative element to your property, LED lighting can also increase security and help you save money on energy costs. LED light bulbs produce little heat, making them less likely to cause a fire outdoors. They are also resistant to extreme temperatures and stay cool when lit. For these reasons, you can use them in various ways outside your house.
If you want to add light to your front walkway, try dotting low-voltage LED lights throughout the garden. You could also add lights around your front door or windowsills so that you can easily find your way around outside at night. If you enjoy sitting on the porch with friends and family on warm summer nights, consider adding LED lights throughout the area. You could even string them above your patio for an elegant look and remove the light strings during the day for a more natural feel.
Make Your Home Safer
Outdoor lighting can also help keep your family safe. When you have good exterior lighting, it makes it easier to navigate stairs and pathways at night or to see around corners when you're pulling into the driveway. And with motion-activated lights, you can even deter potential burglars by illuminating areas around your property that they might otherwise use as cover.
A Great Investment
Outdoor LED lighting can contribute to increased safety at home. It is a great idea to install lights along walkways and stairs to prevent tripping accidents, and it is even better if those lights are energy efficient. LED lights are not only good for your wallet, but they are also good for the environment. Compared to fluorescent lights, they use up to 50% less energy while lasting 25 times longer. By choosing LEDs over traditional bulbs, you will save money on your electric bill and reduce your carbon footprint.
The landscape LED lighting for your home's exterior will also bring elegance to your home or business, unlike any other light fixture. LEDs are also a great way to increase the value of your property by adding curb appeal.

Call Us Today
Georgia Lightscapes, a top-rated outdoor lighting company in Atlanta, provides residential outdoor lighting for Metro Atlanta and most of Georgia. Our complete outdoor lighting services include design, installation, and superior service. Georgia Lightscapes works with you to design an outdoor lighting system that meets your budget and needs, whether it is to illuminate your home in the evening, your outdoor living areas for nighttime enjoyment, or provide functional lighting for increased safety and security. Georgia Lightscapes is a start to finish lighting installation company. Our goal is to see your home beautifully illuminated with outdoor lights and build a long-term relationship with our clients. Give us a call today!