Lighting is key to not just curb appeal but safety as well. Driving along a non-lit driveway can be dangerous especially if the driveway is long and has multiple curves. It can be hazardous driving at night when you can't see where you are going. Outdoor lighting along your driveway can help in illuminating the area creating a safer driveway. Additionally, illuminating your entrance can create a warm and welcoming curb appeal for visitors. Here Georgia Lightscapes discusses four driveway lighting ideas to consider for your home or business.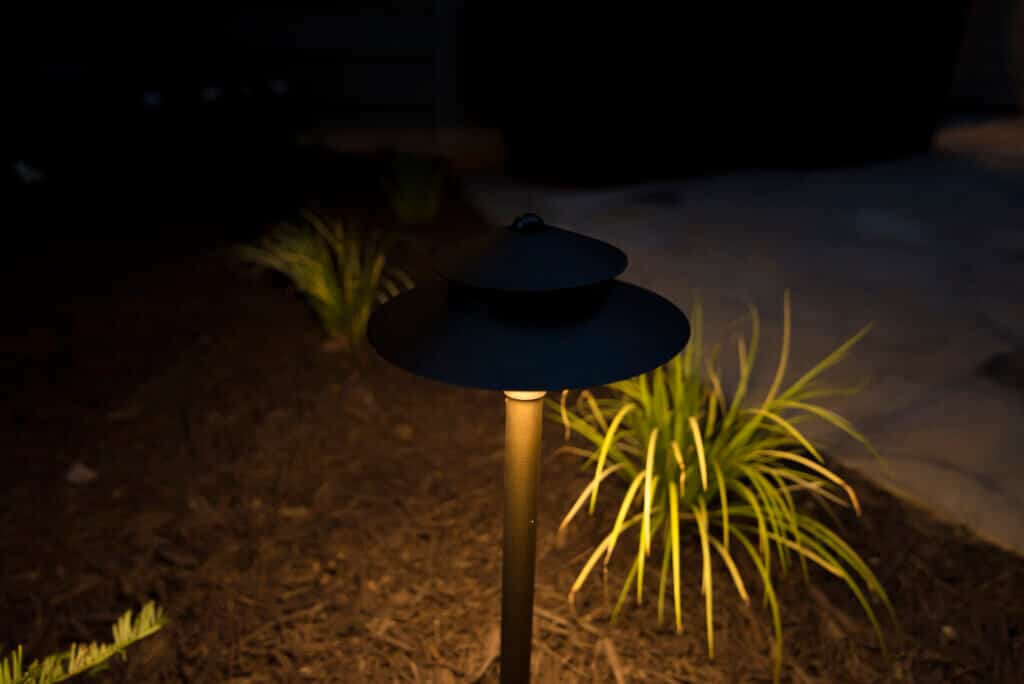 Down Lighting
Downlighting is a very common option for illuminating a driveway. If you have large trees along your driveway, downlighting is a great option. The lights are strategically placed up in trees and pointed down to illuminate the driveway for optimal effect. This lighting design can create a unique and welcoming atmosphere. Depending on the height of placement you can also cast unique shadows down onto the driveway.
Driveway Path Lights
The next lighting idea is path lights. Some driveways benefit from bollards or well lights in combination with down lighting. The best option for your property will vary based on your driveway layout and the number of trees.
Bollard lights are taller light fixtures that serve as markers and define the edge of a driveway. They should be spaced proportionately for optimal lighting. Alternating sides will provide the best light without creating a runway effect. If you are in the process of building or remodeling your home, it's best to install the utility electric lines before laying concrete.
Up-Lighting
If you prefer less noticeable light fixtures, up-lighting or well-lighting are great options. They can help define the edge of the driveway and add ambient light. These would also be easier to install during a remodel or new build because you could get the wiring down before the concrete.
Landscape Lighting
When adding lights to your driveway, be sure to highlight potential obstacles like trees, fences, walls, etc. Also, make sure to illuminate any major turns or curves along your entrance. This landscape lighting can save visitors from running off the road or hitting a wall or tree. With that being said, strategically designed and installed landscape lighting can increase safety and provide welcoming curb appeal to your home.
Call Georgia Lightscapes Today
At Georgia Lightscapes, our licensed and knowledgeable lighting designers can provide you with the best options for your driveway. Our goal is to see your home and business beautifully illuminated with outdoor lights and build a long-term relationship with our clients. Whatever your outdoor landscape lighting project goal is, our primary goal is to make your improvement project a pleasant and rewarding experience. We pledge to provide professionalism throughout the entire project, to pay meticulous attention to quality and service, and to be good stewards of your investment. Give us a call today!